Sorin Lab News
2018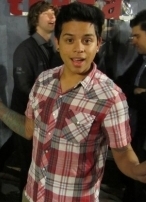 Sorin Lab veteran Walter Alvarado completed his Physics MS Thesis and entered the Biophysics PhD program at the University of Chicago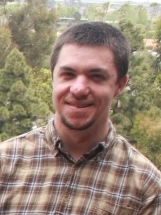 Nick Humphrey completed his BS in Chemical Engineering in spring and entered the Materials Science PhD program at USC this fall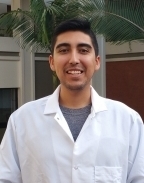 RISE Fellow Xavier Martinez completed his BS in Computer Science this spring and is now a professional web developer at JURISTERRA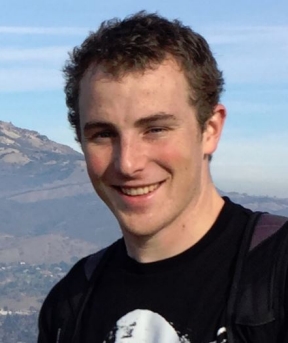 MS Chem major Parker Bremer received a CSULB Student Summer Research Assistantship to support his efforts in 2018
2017

Sorin Lab alumnus/B.S. Biochemistry graduate Dakota Rochelle begins his dental training this fall in the D.D.S. program @ UCSF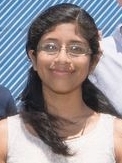 Recent Biochem/Physics graduate Yessica Gomez received the 2017 Hypercube Award and begins her Ph.D. in Biophysics this fall @ UCSF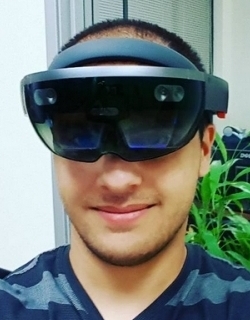 M.S. Computer Science major Vardo Barsegyan earned an Engineering Alumni Scholarship and a CSULB Summer Research Award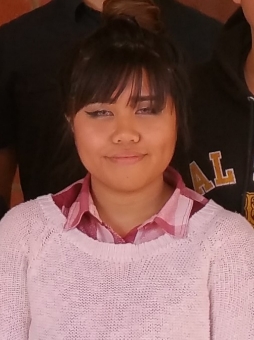 Mariel Sanchez completed her BA in Chemistry and entered the Teaching Credentials program, while getting part-time HS teaching experience
2016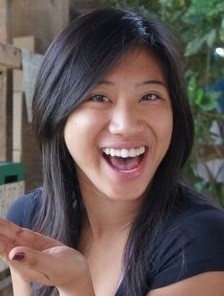 Lab alumnus Analisa Garcia has completed her Undergraduate Honors Thesis and is heading for USC Pharmacy School in Fall 2016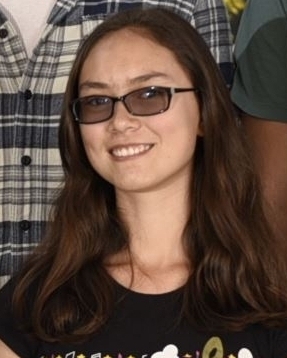 Sorin Lab researcher and B.S. Chemical Engineering major Angela Choy received a 2016 Boeing Academic Scholarship
[ Click here to visit our news archive ]
Computational Biochemistry & Biophysics
Members of the Sorin Lab study the structure and dynamics of biological molecules via computer modeling and simulation. Using cluster computing and the Folding@Home Distributed Computing Project, we can apply a variety of models and methods to sample large numbers of independent simulations: we are now capable of simulating some molecular events in dynamic equilibrium, making simulation a powerful tool with which to probe topics in molecular biology and biophysics including molecular recognition and drug design, RNA and protein folding, and related processes. [ Click here to apply for a position (.doc application) ]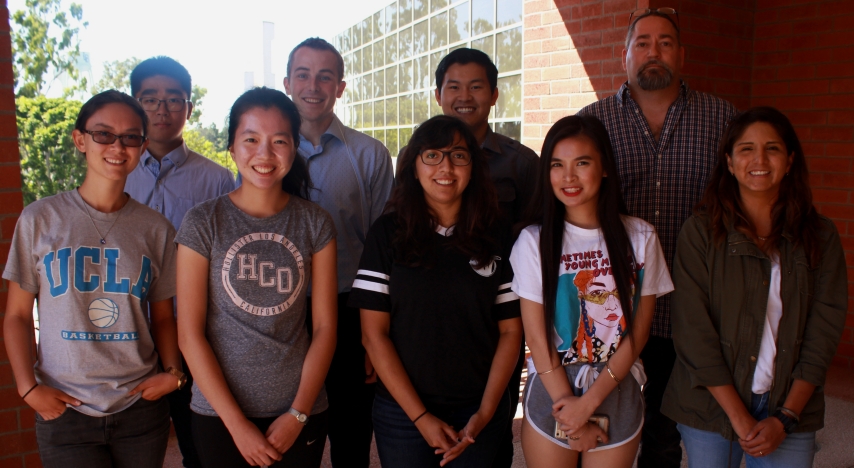 Back: Junho Lee, Parker Bremer, Aingty Eung, and Prof. Eric J. Sorin
Front: Angela Choy, Jocelyn Hsu, Abi Castro, Nguyet Nguyen, and Paola Pepitone.
Recent Publications
Synthesis, biochemical evaluation, and molecular modeling studies of aryl and arylalkyl di-n-butyl phosphates, effective butyrylcholinesterase inhibitors
Kensaku Nakayamaa*, Jason P. Schwans*, Eric J. Sorin*, Trina Tran, Jeannette Gonzalez, Elvis Arteaga, Sean McCoy & Walter Alvarado (2017). Bioorganic & Medicinal Chemistry, 25(12), 3171–3181, doi:10.1016/j.bmc.2017.04.002.



Ensemble simulations: folding, unfolding and misfolding of a high-efficiency frameshifting RNA pseudoknot Khai K. Q. Nguyen, Yessica K. Gomez, Mona Bakhom, Amethyst Radcliffe, Phuc La, Dakota Rochelle, Ji Won Lee & Eric J. Sorin* (2017). Nucleic Acids Research 45, doi:10.1093/nar/gkx012.


Ensemble Molecular Dynamics of a Protein-Ligand Complex: Residual Inhibitor Entropy Enhances Drug Potency in Butyrylcholinesterase Eric J Sorin*, Walter Alvarado, Samantha Cao, Amethyst Radcliffe, Phuc La & Yi An (2017). Bioenergetics 6(1), DOI:10.4172/2167-7662.1000145.



The Extent of Pyrene Excimer Fluorescence Emission Is a Reflector of Distance and Flexibility: Analysis of the Segment Linking the LDL Receptor-Binding and Tetramerization Domains of Apolipoprotein E3 Gursharan K. Bains, Sea H. Kim, Eric J. Sorin, & Vasanthy Narayanaswami* (2012). Biochemistry 51, 6207-6219.



Equilibrium Conformational Dynamics in an RNA Tetraloop from Massively Parallel Molecular Dynamics Allison J. DePaul, Erik J. Thompson, Sarav S. Patel, Kristin Haldeman, & Eric J. Sorin* (2010). Nucleic Acids Research. 38, 4856-4867.